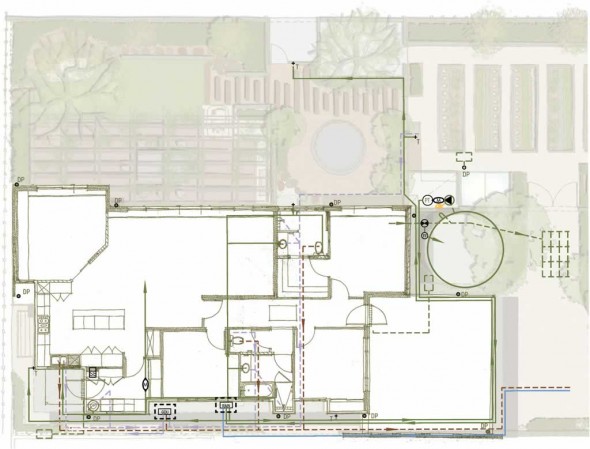 Perth household water use figures are amongst the highest in the world. The city's population continues to grow, whilst rainfall to the region is declining, placing significant pressure on drinking water supplies. Meanwhile around 40% of scheme that is supplied to homes goes on gardens, 9% is used for toilet flushing and around 7% for washing clothes. Surely there's a better approach…
Both homes will be fitted out with top WELS (Water Efficiency Labelling Scheme) fixtures and appliances to improve water-use efficiency, which when combined with sensible water saving behavioural practices will reduce internal water use by up to 30%.
Rainwater will supply all internal fixture and appliances to both houses via individual tanks, pumps and mains water back-up valves. Tank sizing (12,000L and 20,000L for front house and back house respectively) was largely determined by the available area. Both houses will have the full roof area connected to the tanks via wet feed drainage, incorporating rainheads, first flush and line flush features. Rainwater supplying potable demands (taps and shower/bath) where there is close contact with the water will undergo filtration and UV treatment, whilst rainwater supplying toilets, washing machine and garden taps will be untreated. Supply-demand modelling done based on the tank sizes, roof catchment areas, local rainfall and estimated usage patterns indicates that rainwater the rainwater harvesting systems will satisfy approximately 60% of estimated demand, with mains water automatically kicking in during the dry summer months.
External water use efficiency is also a major focus, but this doesn't mean that the quality and function of the garden will be compromised. Firstly, the landscape design incorporates a mix of low water use garden areas, including local and regional native plantings and hardy exotics, balanced with carefully managed higher water use areas such as the vegetable garden and lawn for children's play.
Scheme water will not be used for irrigation. Both houses will have individual direct diversion greywater systems to irrigate selected private garden areas, with the higher water use productive garden and lawn area supplied by common bore.
Irrigation will be provided by a combination of dripline for the garden beds and high efficiency low-angled rotary-type sprinklers for the lawn, reducing evaporative losses and wind drift. Scheduling to both homes will be controlled by a state of the art centralised controller, incorporating both soil moisture monitoring and weather monitoring to maximise water efficiency.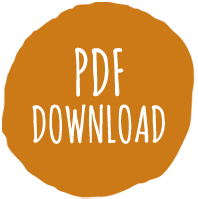 Download the Water System Design plans for Josh's House (1.6MB PDF)
Other Plans for Josh's House