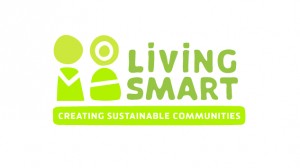 Josh's House friend ActiveSustainability is sharing their knowledge to simpler, healthier and more sustainable lifestyles through a seven week Living Smart program being held at the North Fremantle Community Centre.
Living Smart is a down-to-earth course that inspires change to create a healthier planet and a healthier you. This is a great way to learn more about what you can do in your life to become more sustainable by saving power and water, using different forms of transport, thinking about healthy homes and lifestyles, growing your own food and retrofitting your home.
Facilitated by David Beyer from ActiveSustainability and other guest presenters, this practical hands-on course explores a wide range of topics with plenty of time for thinking, planning and sharing with others. The 10 main topics covered are:
Simple Living
Water Smart
Power Smart
Move Smart – Transport
Waste Smart
Healthy Home
Healthy you
Smart Gardens for Biodiversity
Smart Gardens for Productivity
Community Living Smart
As one past participant put it:
This Living Smart Course has helped bring some foggy thoughts into a concrete vision that I will now consciously set about creating, with the wisdom, knowledge and input from others in my community."
The course will be run on Tuesday evenings from 6.30 – 9.00, starting 26th May and will run for 7 weekly sessions. The cost is $40 per person.
For more information download the course PDF here or to enroll please contact David at david@activesustainability.com.au  or phone 0407 427 927.