The homes are a modern take on the classic Hilton brick and weatherboard look, with a mix of modern rendered finishes, old style weatherboards and heritage red brickwork in high impact areas. The sympathetic roof lines, combined with the generous building setback of the front house fit comfortably with the 1950's feel of the suburb.
The floor plans are typical of many family homes – three bedrooms, two bathrooms, with an open planned kitchen, dining and living room area, plus an activities room, but there are a few subtle points of difference.
Firstly the orientation of the house, window location and internal layout has been done on the basis of maximizing the solar passive performance. Consideration has been given to universal access, by keeping to one level, opting for slightly wider doorways (870mm) with flush thresholds to all external doors, and hobbless showers.
The external walls of the homes are a combination of double brick, reverse veneer brickwork and lightweight timber framing. All external walls are insulated with a combination of bulk insulation and closed cell foil insulation.
Low-e type glazing has been used throughout to regulate heat flow, with only one window on each dwelling requiring double glazing to achieve the 10 star NatHERS rating. The roof is a conventional timber construction with light coloured reflective roof sheeting with insulated foil underneath. The ceiling will be lined with bulk insulation to achieve an R4.0 insulation value.
The northern living areas feature a decorative concrete slab finish to soak up and store the heat from the winter sunlight and to help stabilise internal temperature during summer. Internal walls are generally plastered single leaf brickwork with some double brick walls used to add additional thermal mass to the main living areas, as well as sound insulation to selected rooms.
Cabinetry, paint & floor finishes are low VOC (volatile organic compounds) for improved indoor air quality and the houses are protected from termite attack with physical termite barriers as opposed to chemical treatment systems.
For further information on the construction of the homes you can find fact sheets on the Josh's House Resource Page.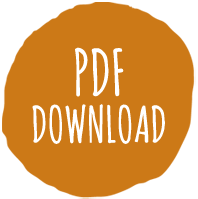 Other Plans for Josh's House