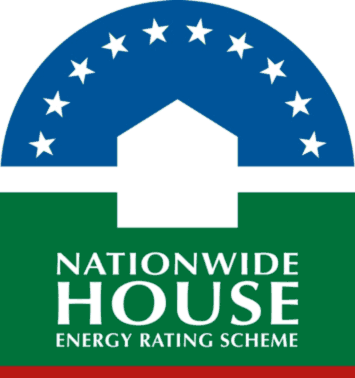 The Nationwide House Energy Rating Scheme, or NatHERS for short, is a performance based rating system that describes the thermal performance of a home. It's based on a scale of 0-10 and put simply, the higher the star rating, the less energy is required to make it comfortable. Theoretically a 10 Star rated house shouldn't require any artificial heating or cooling to be comfortable year round.
NatHERS scores are based on the simulated thermal performance of a building design using specialist software by accredited assessors. A number of factors will influence the result, including building orientation, insulation, glazing type and shading devices. Currently, the minimum performance rating required for new homes under the Building Code of Australia is 6 Stars.
One of the limitations of NatHERS is that it doesn't provide an indication of the overall energy efficiency of a home. Heating and cooling is typically responsible for the biggest energy demand (around 40%), so it's a good start, but things like water heating (around 25%), appliances (around 16%) and lighting (around 7%) aren't considered.
It's also important to note that other important resource efficiency factors that have significant environmental and carbon footprint implications such as materials selection and water efficiency are also outside the scope of NatHERS, let alone issues like indoor air quality and biodiversity. For this we look towards emerging industry leading sustainability assessment tools, such as 'eTool' and 'Living Smart'.
Other Sustainability Assessments
eTool LCA software is an industry leading Life Cycle Assessment program that enables in-depth analysis of building inputs, as well as design performance modelling to account for both the embodied and operational carbon of a project.
Living Key offers a set of rating tools, services and resources for industry and householders to assess and rate the liveability and sustainability of urban residential properties. Our detailed property reports provide an easy to understand sustainability assessment rating of the key liveability and sustainability features and attributes of your property.
The Housing Industry of Australia (HIA) is the national industry association for Australian building professionals, representing the interests of the housing industry at regional and national levels.