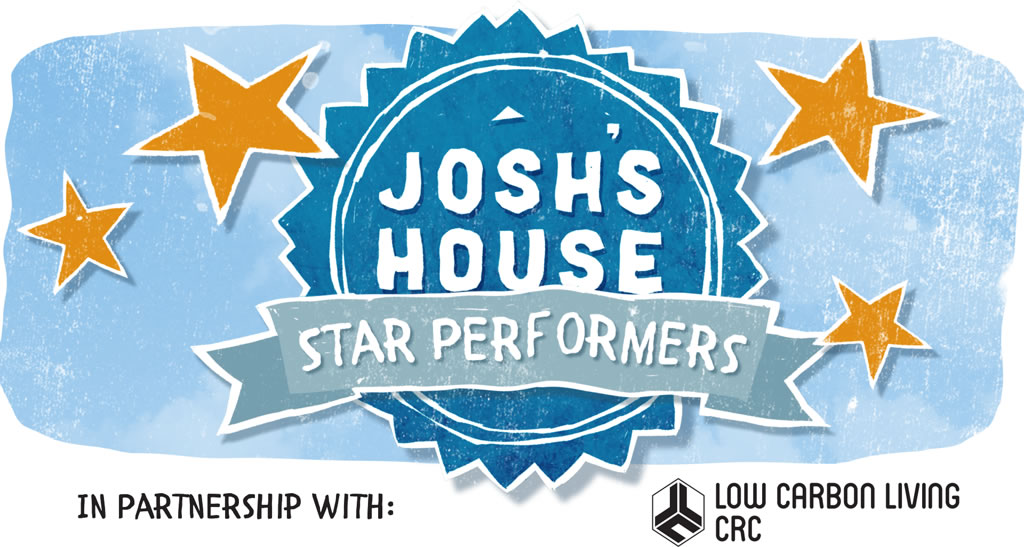 Since starting the Josh's House adventure in 2012, Josh Byrne (environmental scientist & well known ABC TV Gardening Australia presenter) has shown us all how simple and beneficial a more sustainable lifestyle can really be. During this journey the Josh's House project has reinforced Josh's belief that there is a better way we can design and build our homes for the benefit of our health, hip pockets and our future.
With his own home now built and the monitoring systems quietly gathering data in the background, Josh thought it would be a perfect time to see just how his place stacks up against other high performance homes around Australia. Called Josh's House Star Performers, this latest adventure follows Josh on a unique nationwide research tour that will bring together the best high performance volume market housing projects from around the country for the very first time.
You'll find within each of the Star Performers pages new videos, tour photos, performance reports and links to the latest info about each of the Star Performer homes. Enjoy the journey with Josh as he discovers what's possible for the future of housing in Australia, prompting the question: Why aren't more homes in Australia built like Josh's House?